A Hidden Gem With A Tasting Room
Nestled in Central Texas, Rising Sun Vineyard is a hidden gem just an hour outside of Austin. With over 70 acres of land, the vineyard offers stunning views of the surrounding countryside. Visitors can enjoy a glass of wine on the porch, take a walk through the vineyards, or relax and soak up the scenery. Our tasting room is open Thursdays through Sundays and offers a variety of handcrafted wines to sample. From crisp whites to bold reds, there is something for everyone at Rising Sun Vineyard. The winery also hosts various events throughout the year, including live music, wine dinners, and art shows.
Tasting Room Hours
Thursdays 2-6 PM
Fridays 2-8 PM
Saturdays 12-8 PM
Sundays 12-6 PM
Closed Monday - Wednesday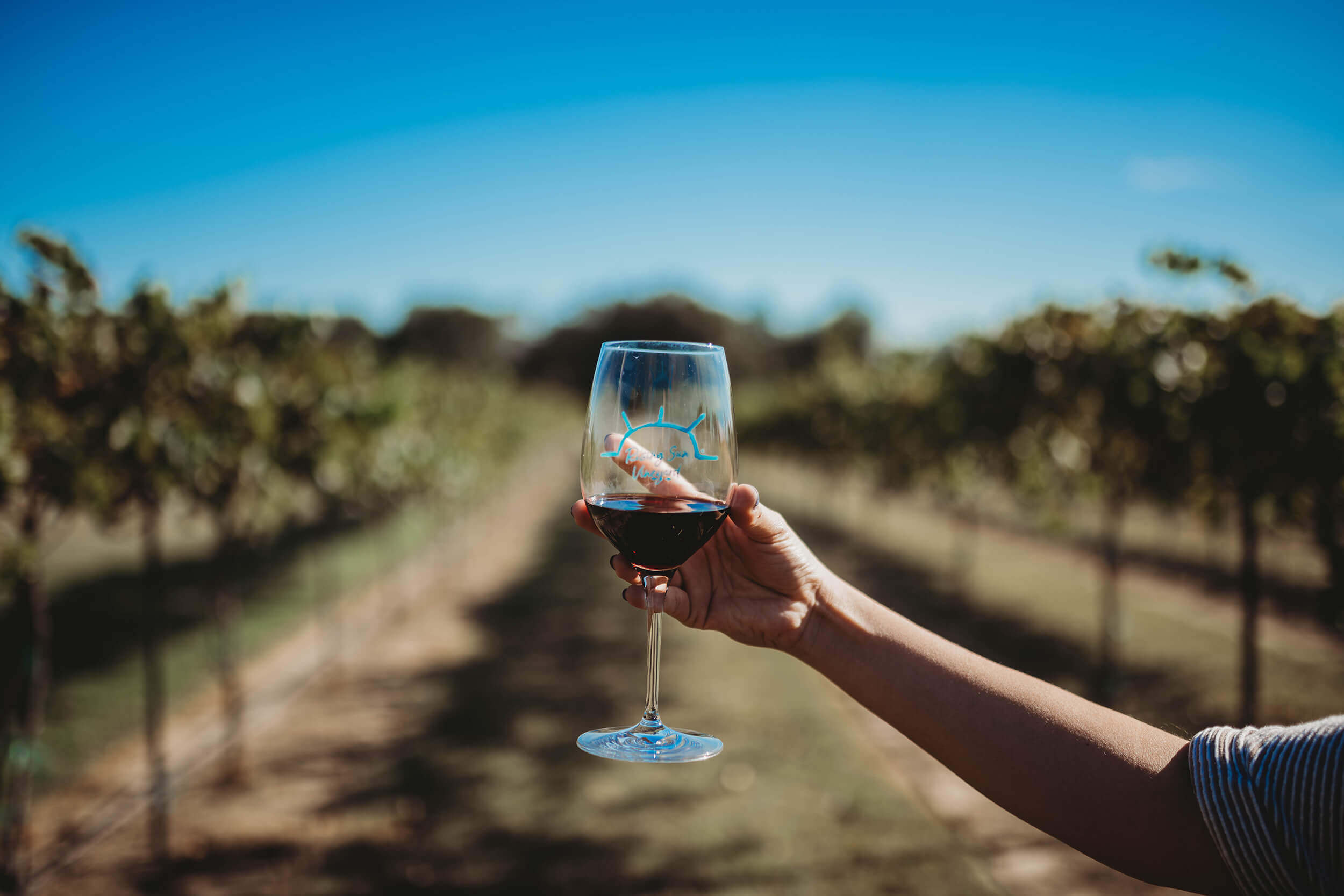 Handcrafted Exceptional Wines
We offer a variety of handcrafted wines by an award-winning wine maker. Enjoy our sunrise whites, rose and sparkling rose, and our sunset reds on our porch or yours. We take great pride in our long Basque heritage in order to create unique, beautiful wines from old country traditions.
Food & Entertainment
We offer custom pizzas made onsite in our outdoor pizza oven, charcuterie platters, bread plates, and ice cream sandwiches. Please note, pizzas are available Fridays-Sundays only. We feature live music under our large covered pavilion on Saturday nights and fun events throughout the year.
Fun for all
Children are welcome at Rising Sun Vineyard! To keep everyone safe, please make sure your children are accompanied by an adult at all times at the winery. We have water, sparkling water, and seasonal non-alcoholic specialty drinks for our friends who don't drink wine.
Texas Winery
Rising Sun Vineyard is a proud Texas winery, located in McDade, Texas just about an hour outside of Austin. We are located at 233 Edmonson Ranch Road, McDade, Texas 78650. In true Texas style, we are at the end of a dirt road.